Race Report
2017 NSW TASAR STATE CHAMPIONSHIP
Congratulations to our current National Tasar Champions, Rob & Nic Douglass for an incredible and well deserved victory in this year's 40th NSW TASAR STATE CHAMPIONSHIP! Not only did they score a perfect 7pts, from `7 heat wins' over the 9 race event (allowing for 2 drops), they did so amongst one of the most highly competitive fleets ever seen by the Class in any State Regatta.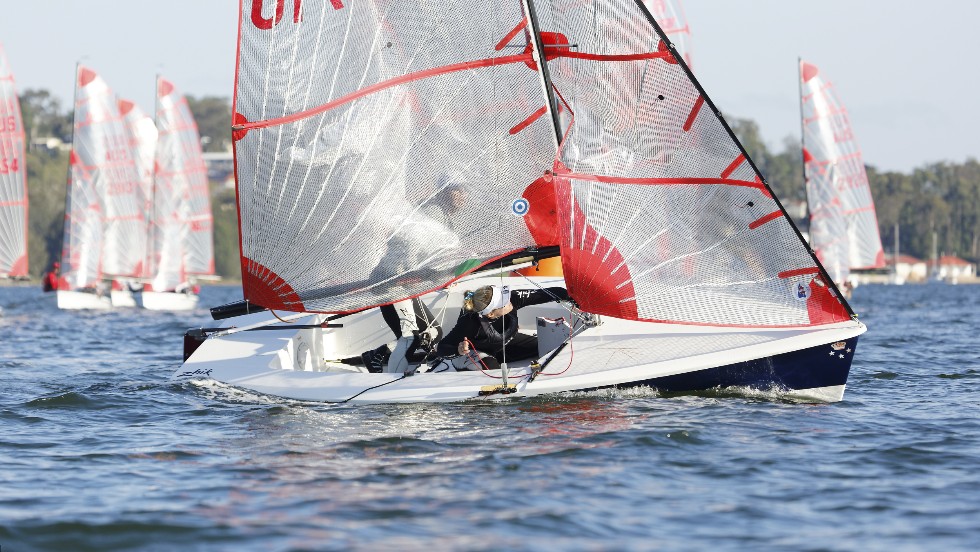 In 2nd place behind `Team Dougli', borrowing a boat to helm in his `first ever Tasar Event', was Rio Olympic's Laser Gold medallist Tom Burton with forwardhand & NS14 sailor Emma Knighton. The closely contested 3rd position was awarded to 9 times National Ladies Helms Champion & current National Fireball Champions from Victoria, Heather Macfarlane sailing with Chris Payne, who were 2 pts ahead of State & National multi-class Champion plus ex-World's Open Laser Radial runner up from IYC, James Burman with wife Tara (nee McCall).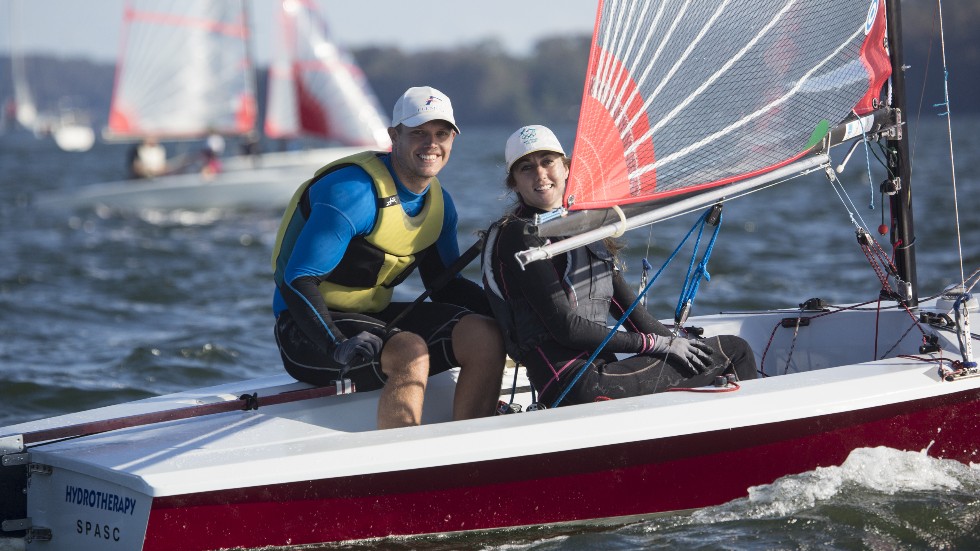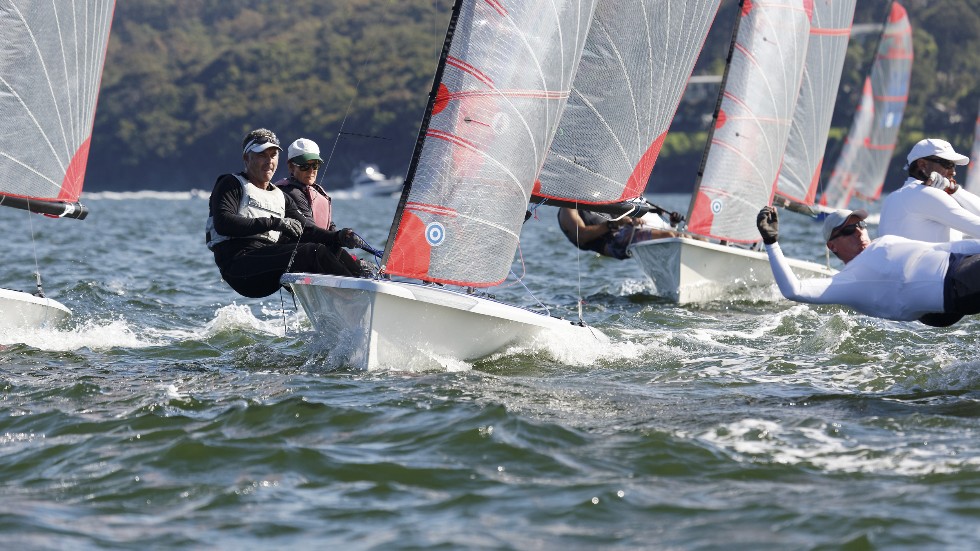 Chasing the leaders over the 3 days of competition were Brad Stephens & Jen Overton finishing 5th on the podium (Brad himself winner of many offshore keelboat races including crewing on 4 winning Syd-Hobarts), and ex-Tasar World Champion Rick Longbottom & Darryl Bentley whom together are current defending Sail Sydney champions, sailing `Navy Sailing' into 6th. The next few positions included World University Championship Gold & Silver medallist in Match Racing & multiple NS14 & MG14 National Champion Hugh Tait (the majority sailing with Tara McCall)), current World Tasar Champion Chris Dance, past Tasar European & Japan National Champion Martin Linsley, 2016 heat winner in 505 Worlds Michael Quirk as well as Women's former Laser Radial World Champion & twice Women's Hobie European and World Champion, Krystal Weir.
Thus what an extraordinary field of top class boats we had upfront!! It's no wonder anyone finishing from mid-fleet back were feeling the pressure! However as challenging as it was, it did not prevent the absolute enjoyment of all 39 competing boats taking part over the 3 day Regatta at SPEERS POINT, Lake Macquarie. Despite the breezes being light to occasionally moderate, they were steady and the skies could not have been bluer. Whilst some sailors discussed where winds and direction changes might lie on the course, others were deciding how best to cast away without getting a drop of water in the boat! It was a game of finely tuning and trimming sails to the conditions, checking & rechecking transits and angles, and as Rob Douglass commented, a Regatta where your head needed to be 100% out of the boat.
So who were our DIVISIONAL and HANDICAP winners of this year's State Titles?
DIVISIONAL WINNERS

Junior Helm

Female Helm

Master

Grand Master

Super Grand Master

1st

Dan Bromelow (Manly 16SSC)

Heather Macfarlane (BRYC)

Rob & Nic Douglass (JBSC)

Heather Macfarlane & Chris Payne (BRYC)

Martin Linsley (RANSA/ CYC) & Jenny Sorensen (GRSC)

2nd

Samantha Rose (DAC)

Krystal Weir (SYC)

Rick Longbottom & Darryl Bentley (RANSA/ CYC)

Brad Stephens & Jenny Overton

(BSC)

Chris Parkinson & Laurie Hoffman

(SPASC)
| | | | | | |
| --- | --- | --- | --- | --- | --- |
| HCP WINNERS | 1st | 2nd | 3rd | 4th | 5th |
| | Samantha Rose & David Evans (DAC) | Boyd Newton & Kylie Symonds (BSC) | Alex Cross & Andrew Crawford (ADFS) | Ralph & Imogen Stanford (WSC) | Michael O'Brien & Kerry Fyfe (NSC) |
Check out FULL SCRATCH, HCP & DIVISIONAL RESULTS here. Congratulations must also go to all sailors taking part, making it both a competition and a `good time off the water' for all!
As an observation, it's amazing to see that this year's STATE TITLES drew entries from 20 different Clubs in addition to our ADFS teams. This certainly must be a sign of growing Tasar popularity! The Class also maintains `continuity with many competitors' for example Martin Linsley who has been awarded 1st places over the years in Masters, GMs and now SGM. Together with those who have sailed Tasars for `a very long time', this Regatta also welcomed many newcomers, including ADFS's Alex Cross, GRSC's Daniel Weizman, NCYC's Jamie Woods & of course Tom Burton representing MHYC.
Finally, a word of thanks to the many people & organisations that have made our 2017 Tasar State Championship possible. These include the members from SPASC & the volunteers who worked on & off the water laying marks & recording times, serving wonderful lunch snacks & setting up our cheese & champagne evenings. It includes PRO Jeremey Atkinson, his jury & race committee team, perfecting the courses and timings, and ensuring we sailed all 9 scheduled races! We also thank our SPONSORS ~ Class sponsor NB SailSport for their continuing support for Tasar boat supplies & accessories plus their annually donated Jib Prize; RONSTAN & Good Year for our Presentation prizes of T Shirts, drybags and water bottles, and this year's Event sponsor The Life Aquatic for not only donating prize money but half day training sessions to 3 lucky competitors.
.. and what would a Regatta be without PHOTOS! Beth Morley has once again taken some brilliant action photography to capture our Tasars in action (see pics above). View her website gallery of photos taken on RACE DAY 2 and link to a dropbox of these photos here. Competitors who would like to order high resolution copies or prints (metallic or lustre prints, framed or unframed), can contact Beth directly regarding prices and sizes at beth@sportsailingphotography.com. In addition, photos capturing the glamour & ambience of the PRESENTATION NIGHT are courtesy of DAC member Fiona Powell & TANSW's former Registrar Sean Mullin.
The TANSW Committee hopes all competitors have enjoyed this year's 40th NSW TASAR STATE CHAMPIONSHIP, as we look forward to announcing next year's location and dates on completion of `2017/18's Program' in the forthcoming months!
Jenny Sorensen
TANSW Publicity Officer 2017/18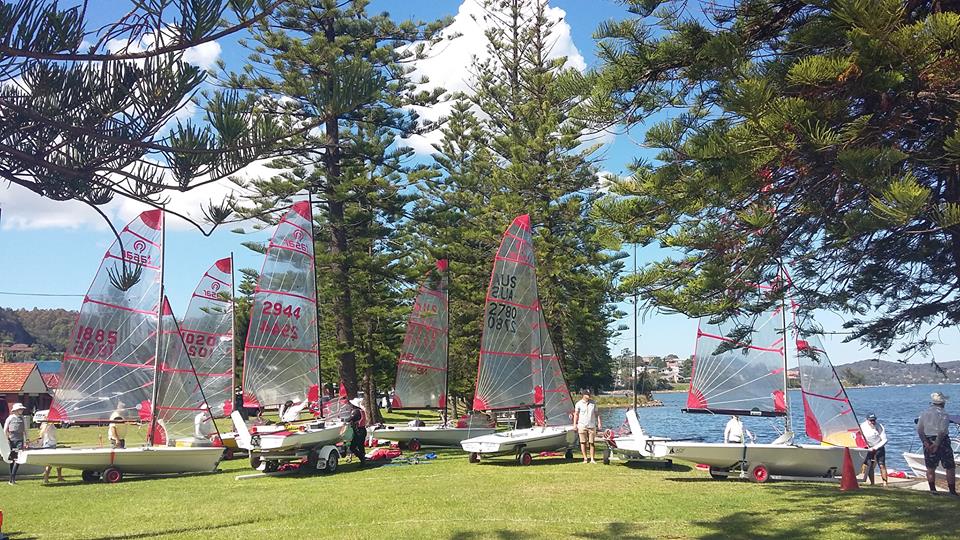 Notice of Race (NOR)
2017 Tasar States NOR [PDF]
Sailing Instructions (SI's)
Online entries
Enter now via the online entry form (TryBooking website).
List of entries
View the list of boats and crew entered so far
Venue
Speers Point Amateur Sailing Club, Speers Point Park, Park Road, Speers Point NSW 2284
Accommodation
Check out a Broad range of accommodation within the Club's vicinity, including Macquarie Inn at Club Macquarie.
Limited tent space at the Club is also available and must be booked in advance with Chris Parkinson (parkys@ozemail.com.au)